Grizedale Arts' Residency Programme
Grizedale Arts | Residency Programme | 2002
During Micz Flor's residency he developed an interest in 'The Blair Witch Project', making associations with the environment and Grizedale Arts' history and narratives within the film. The nearby village inspired the video 'The Blawith Project' - a re-reading of 'The Blair Witch Project' in the context of land art and his residency in Grizedale.
Micz also developed Text To Speech Radio (TTS-FM) during his residency. TTS-FM is an on-line/on-air solution allowing delivery to talk radio across the poor connectivity to the local FM transmitter via a text-to-speech synthesis application. On the website, visitors could e-mail to tts@lowlive.org, post messages directly or supply him with URLs from the web. In return he posted some diary entries to TTS-FM for the outside world to enjoy. Any message posted to TTS-FM was converted into spoken word and stored as an MP3 file. Once a day, a local computer in Grizedale connected with the central server and retrieved the new texts. Once downloaded, the material was be converted into audio files and played as loops on the local FM transmitter.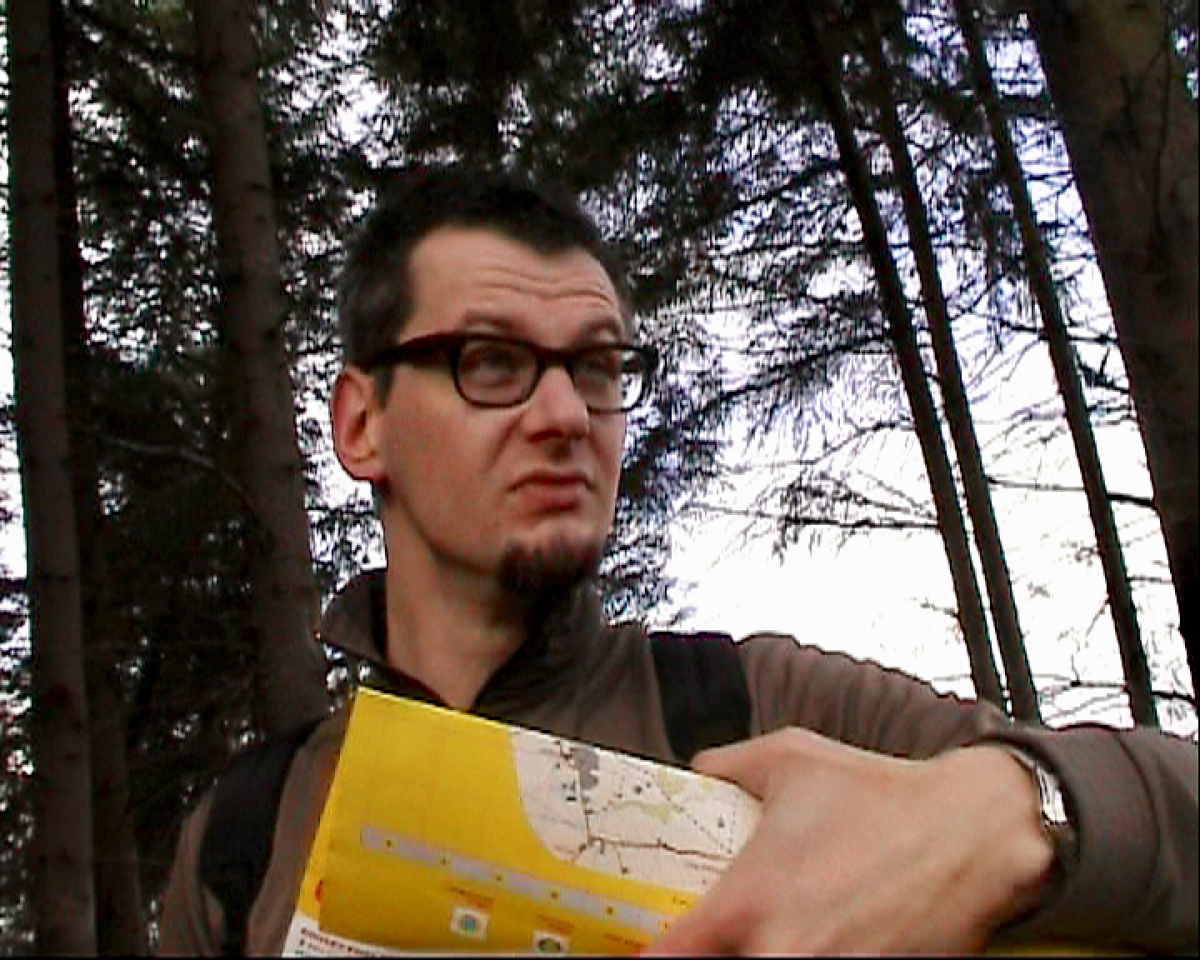 Throughout Micz's residency, TTS-FM was used to plug the outside world into the airspace around Grizedale. Whatever the rest of the world believed Micz was missing out on whilst on residency, this was their way of delivering the world to his doorstep. All e-mails and postings were broadcasted on a local FM-transmitter. This way he had the opportunity to check his e-mail via radio, an exciting experience while walking the woods!
Amongst the contributors to Micz's content rescue system were media theoreticians Geert Lovink, Adam Hyde, practitioners from various countries, such as Zjelko Blace from the Media Centre, Zagreb and Akos Maroy from Radio Tilos, Budapest, as well as a number of artists including Nick Crowe, Becky Shaw, Graham Parker and others. But many of the postings were anonymous or came from people he had not directly contacted. Altogether there were around 100 e-mails and contributions to the programme. Most important to Micz was the exchange he had with Matt Campbell, a blind programmer who has been very influential on the way he 'saw' the web and who has given him interesting thoughts on further ideas for the TTS-FM radio.
Some of the material Micz posted as diaries on the site were also used in a video production he developed for the 'Lawless' show at Grizedale Arts in the middle of September 2002. Micz combined some of his entries with interviews he conducted in the visitor area. The video combined his account of a fairly long term residency, the adjustment for a new media artist that comes with this environment and the statements from visitors, who he'd asked about their perception, understanding and expectations of art and nature in general and notions around the sculpture park in particular.
Micz became involved with the Tech_2 event, which came to Grizedale as well as visiting Folly (Lancaster) and Redundant Technology Initiative Access Space (Sheffield). During their time at Grizedale, from the 4th–8th September 2002, Tech_2 investigated possibilities for wireless networks in and around Grizedale Forest.
In preparation for the Grizedale event of Tech_2, Micz went to Lancaster and took the opportunity to assemble a dedicated router for Grizedale as part of the programme "build your own media lab". This machine was then taken back to Grizedale to be installed and set the frame for the Tech_2 event.
Micz chaired a lively talk/discussion in conjunction with Tech_2, who engaged locals (predominantly non-arts based) in a thought provoking discussion about the use of digital technology and art, held in a local village hall. ('Digital Technology – But Where Is The Art?' Micz Flor and Tech_2 at Wateryeat Village Hall Thursday 5 September).
Micz also ran workshops for children.
As a result of the Tech_2 event he also created a more professional PC lab for Grizedale Arts' artists in residence, in the studio along with a dedicated router, 10Mbit Ethernet network and HUB. He also installed a dedicated multimedia PC for video editing and provided a number of workshops and training sessions.
Project Contributions